MORGAW New Bicycle Saddle Platform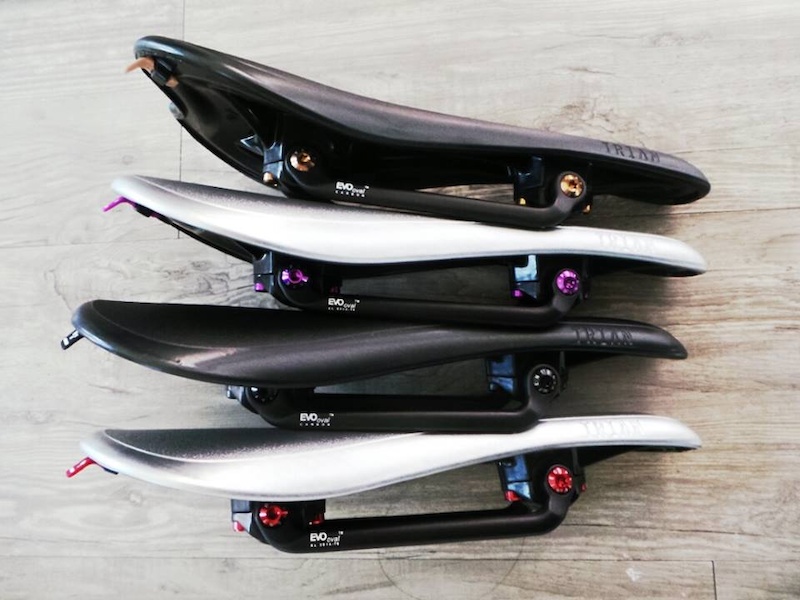 MORGAW是一個新的歐洲品牌專門研發腳踏車坐墊, MORGAW座椅都是申請過專利,特別設計有內置避震器,換軌,表面
防滑處理
,
定制
顏色,重量輕。
避
震器可適合不同騎車人的重量。
下面有影片介紹讓你了解更多
MORGAW設計的影片!!
MORGAW is a new European brand concentrating in bike saddles and seatposts. After more than two years of development, MORGAW is coming to the market with new collection of saddles and seatposts for road, mtb & enduro bicycles. MORGAW seats are built on a unique patented platform which embody the needs of riders.The design has open new structure possibilities like built in shock absorbers, exchangeable rails,non slip surface, color customizing and light weight. The shock absorbers can be adapt by various density suited to the weight of the rider (soft to 70kg,medium 70kg to 85kg ,hard to 100kg). This unique platform combined with shock absorbers allows the saddle to be divided into two self-supporting entities:seat & undercarriage.
Active & professional riders understand the issues of crooked,cracked & broken rails,especially with carbon material. For conventional seats these issues often render the seat useless & in many cases, expensive functional seats are discarded due to damage rails.MORGAW seat designs allow the rider to exchange every component when you need & as often as you like, including rails. All components will be available to buy as separate spare parts.
A key aspect of MORGAW saddles functionality is compatibility & customization. Our patented design allows for MORGAW interchangeable seats to be fitted to the same platform of rails & shock absorbers. With four (4) screws you may change the entire saddle for a different ergonomic design & shape without loosening the rails from the seat post. In practicality this means you can replace damaged saddles or alternatively swap the seat more efficiently while rails & shock absorbers remain intact. The seat component itself will be available in a very convenient price structure, same as the rails & other key components.
Aside from technical innovation we concentrated on achieving simplistic & stylish design elements that were easily customized to accommodate his or hers color taste.
MORGAW saddles first release will be available in three skin color options: Black, White & Silver. Each seat has a specially designed non slip grip ,lightly embossed pattern created for additional hold in rainy conditions & is gentle to your lycra cycling shorts for road bike cyclists. You can further customize your MORGAW seat with the MORGAW accessory color kit which will be available in ten (10) different colors.
All saddle designs by MORGAW have passed EN tests & criteria.MORGAW saddle & products will be authenticated with EN certificate.

SPOTTED@
milanofixed.