USA track team - Koichi Yamaguchi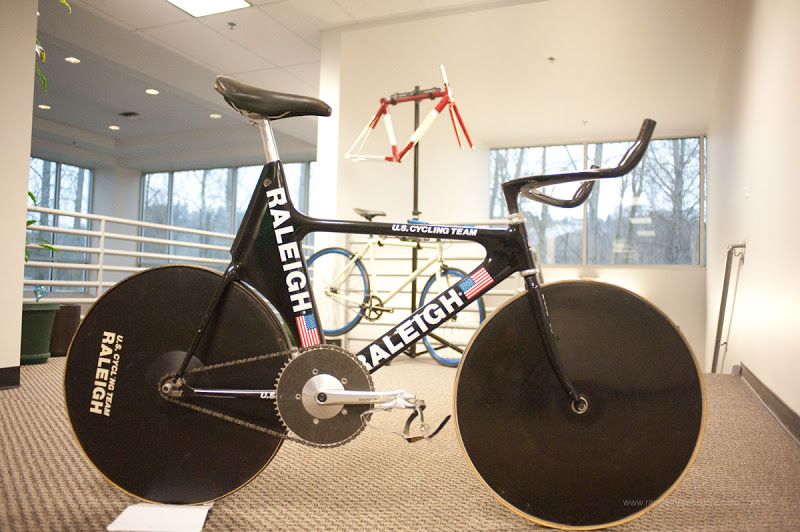 USA track team 的這台車是由日本人
Koichi Yamaguchi 設計的,而 曾經就是 日本競輪賽
"3 Rensho"專業車手,
1987年,他意識到,是時間該把他對車架的獨特眼光,帶給大眾了,所以他便到了美國,創辦了自己的公司。
Yamaguchi Bicycles was founded in 1987 by Koichi Yamaguchi (a framebuilder who went on to work as the National Team Mechanic for the US Cycling Federation in 1988 and the official framebuilder for the United States Olympic Cycling Team in 1989).
Mr Yamaguchi began at Japan's 3 Rensho company building frames for professional Keirin riders, the most famous being ten-time Sprint World Champion Koichi Nakano. In 1987, he realized that it was time to bring his unique vision of the frame builder's art to the public, and came to the United States where he founded his own company.
The shop specializes in bicycle frames built to the measurements of riders' bodies, as well as training bicycle framebuilders. Yamaguchi bicycles are renowned for outstanding responsiveness, handling and "feel". Many experienced cyclists and racers prefer custom built to measure frames to enhance comfort and performance during long hours of training.
http://www.yamaguchibike.com/
check out his frame building school!